Here at Love My Vouchers, we are always on the look out for the next healthy living aids.
For our latest project, we have been scouring our stores for devices that can promote a healthy lifestyle, that are budget friendly, and either make preparing healthy food more interesting, or simplify the task of preparing healthy dishes.
We were overwhelmed by the number of interesting and fun appliances available, so choosing our top 5 wasn't as easy as we thought it would be, but we have had a lot of fun trying, and have ended up with a few appliances that the Love My Vouchers kitchen can now not do without. Here are the top five:
1. Frozen Dessert Maker – £15.79 – Coopers of Stortford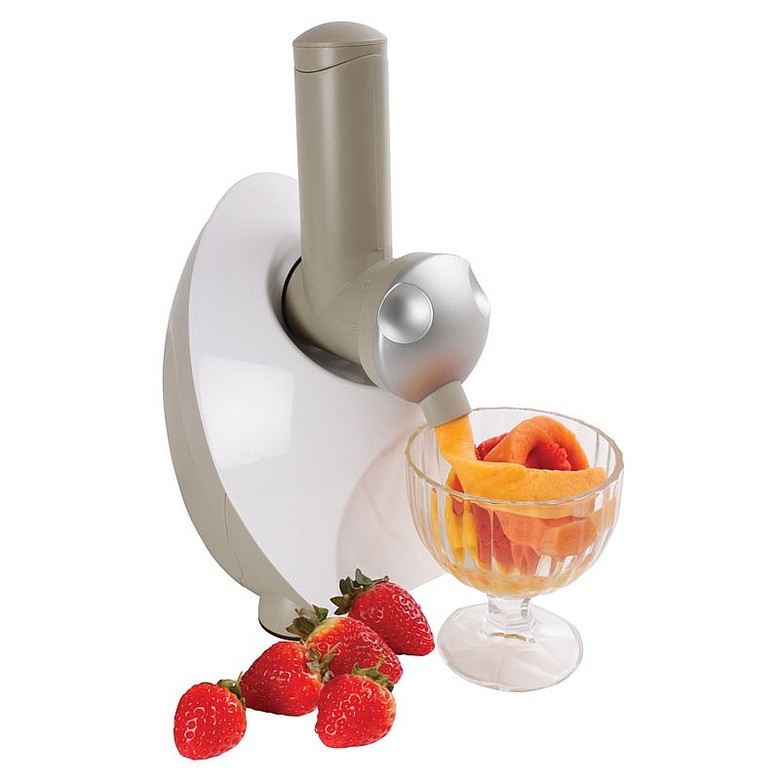 Something sweet after a main meal is essential for those with a sweet tooth, and sometimes just a plain old piece of fruit will just not cut the mustard. That's why we have put this fantastic dessert maker at the top of the Love My Vouchers list of healthy eating appliances. For a mere £15.79, you can have the power to create frozen desserts made purely from fruit, in an instant. Simply add the frozen fruit of your choice – you can mix and match, or just have one particular kind of fruit, and you can create a delicious treat that the whole family will enjoy. The tool can help save waste, as you can freeze your overripe fruit to use in the dessert maker at a later date, and it will help you get your 5 a day. We are particular fans of strawberries and banana, but you can also buy packs of frozen mixed fruit from your local supermarket and keep these in the freezer to use in your dessert maker. This is a definite winner as far as we are concerned, and it gets 5 out of 5.
2. Ultimate Bullet Blender – £19.99 – Coopers of Stortford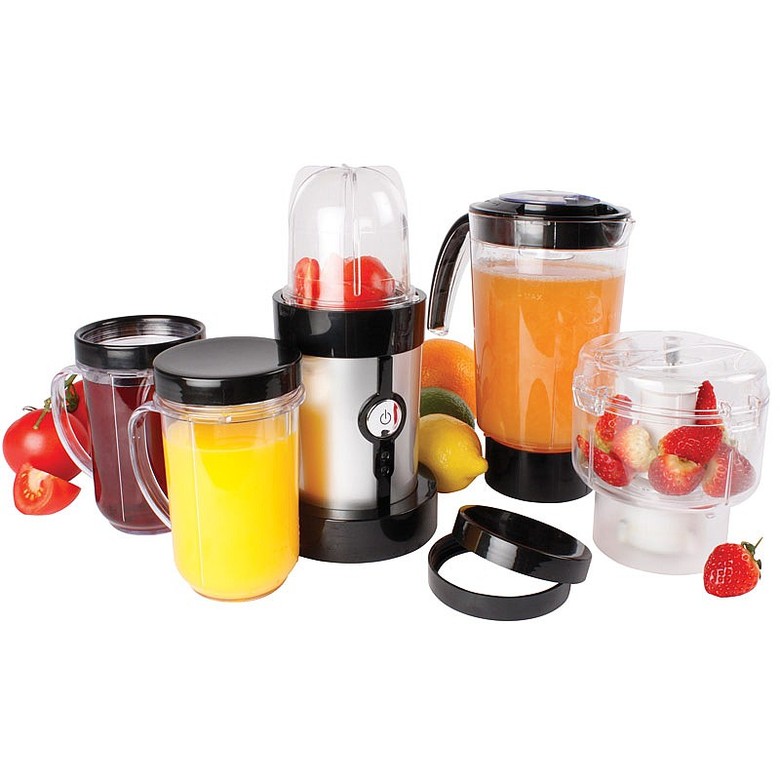 Any list of the top healthy eating appliances would be incomplete without the bullet blender. It is well known for helping you to create delicious and nutritious smoothies in seconds, helping you to get a wide variety of fruit and vegetables in your diet, as well as nuts, seeds and anything else you want to chuck in there. The Nutribullet blender usually comes in at around £60 at the very minimum, and can be a lot more, but the Coopers of Storford version is just £19.99! It has a powerful motor, so can blend even tough broccoli stalks, nuts, herbs and seeds. It also comes with three different blades, as well as a variety of cups, and a blending jug with a 1 litre capacity. Reduced from £29.99, this is a deal not to be missed if you are a healthy eater and want to include as many nutrients in your diet in the easiest way possible. Another 5 star buy, particularly because of the price.
3. Soup Maker – £39.99 – Coopers of Stortford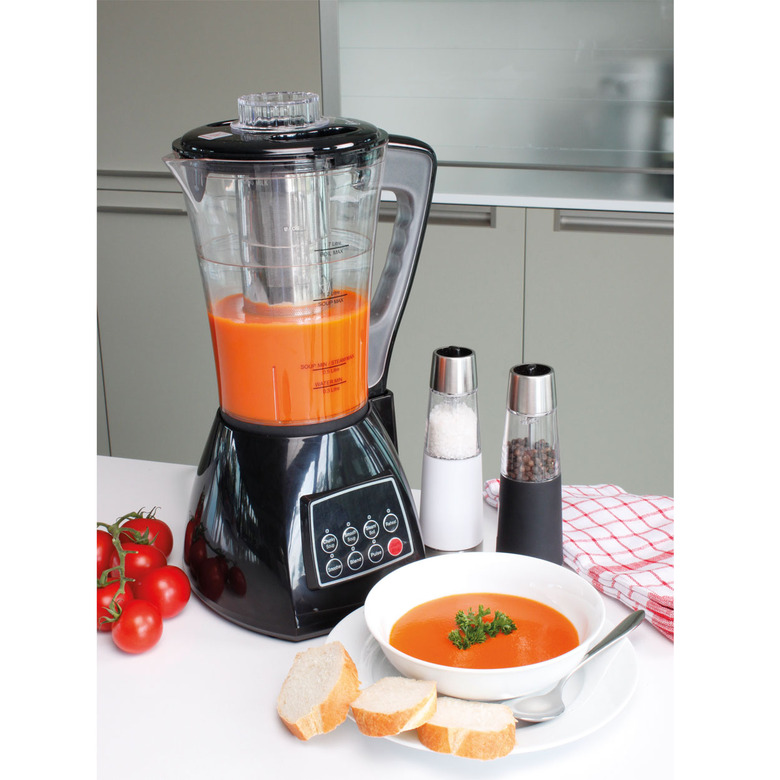 This is the last of our Coopers of Stortford appliances on the list, but what a fantastic one to end on. This soup maker enables you to get more vegetables into your diet, without any effort whatsoever. Simply throw in the ingredients, apply the settings that you want, and leave it to do the hard work for you. This handy little device is so easy to use, not a problem to clean, and fantastic value for money once again from Coopers of Stortford. Don't believe how good it is? Well don't trust us, take a look at the reviews from other customers on the page and you will soon be convinced. We have had our eyes on this little number for a long time, and are so happy to finally own one. Soup for lunch every day now – even throughout the summer.
4. The Adjusta Grill Sage By Heston Blumenthal – £99 – AO.com
If you are a meat eating household, then you will love the Adjusta Grill. Finding ways to cook meat in the healthiest possible way, so that you can enjoy it at home guilt free, is a challenging task. Frying is out of the question, grilling is messy and annoying, and oven baking can leave it a little lack lustre. Health grills are therefore just the thing for creating healthy dishes that include chicken, steak, fish, and other meat. The interchangeable grills on this one mean that you can also make toasted sandwiches, and you can decide whether or not to allow the fat to drip through into a tray below, thereby giving your meat a crisp outer edge, but without it having to cook in any fat at all. The Adjusta Grill by Sage by Heston Blumenthal is among our favourites because of what you get for your money. Many other designer grills are much more expensive, without being as versatile.
5. KitchenComplete Vegetable Spiralizer – £15 – ASDA
The spiralizer is perfect for those who want to cut down on carbs, and include more vegetables in their diet. Spiralized courgette is a great alternative to spaghetti, so with a spiralizer, you can easily create a delicious and healthy dish that optimises your vegetable intake and reduces your pasta intake. We also found this gadget useful for creating interesting salads, and it doesn't take much effort to do hard vegetables like carrots. For just £15, you can create some really interesting dishes with this little gem. A fantastic item.
So… these are the gadgets that we are going to be mainly using to create healthy meals in the Love My Vouchers kitchen. Do you agree with our choices? What would you put in your top 5? Please feel free to leave your comments below.